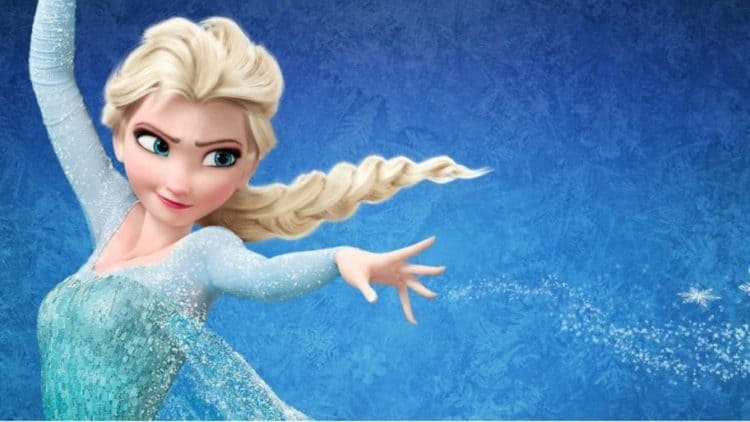 "Frozen" Photo Credit: Walt Disney Animation Studio
I pray that your Christmas was nice and all that you wished it would be! I had to lean on God's strength to get through some hurdles that day, lol.
The blast of arctic air that settled upon us in the central and eastern U.S. a week ago caused a disruption for me. It was freeeezing out! Elsa was hard at work 😉
On Christmas Eve, I was going to dash to the store for a few things. (I know, reckless behavior!) But when I got outside, I found my car doors were frozen shut. I did manage to get them open, though when I got in, the car locks made a malfunctioning noise. When I went to the mailbox a few steps away and got back into my car, the door wouldn't close. I opened and closed it twice with no luck. When I tried again, finally it did—but this time it didn't open. I thought I was trapped. I freaked out for a moment and my life flashed before my eyes. (When I told this story to my siblings, I had to tell them not to laugh because we're so goofy like that, haha.) I looked to the right passenger door, and the lock was up. THANK GOD!! I climbed out of the passenger side to get some air and gain my composure. Thank goodness this happened in my neighborhood and not in the streets. I did NOT go to the store that day—I pulled my car back into the driveway. I was exhausted, and I felt defeated.
Christmas morning, I lifted my head in bed with the little strength I had left and said to my daughter, "Should we fight to go to church?" (Let's face it, it's easy to turn on the TV and watch a live stream.) She knew all about how the incident the day before had shaken me. "We tackle our problems by facing them," she said. I remarked how I wanted to just lie back down. "You're already up…you're already up," she said. The coach needed a coach! God used my daughter to coach me and get us out of the house!
I climbed through the passenger side, made sure we had at least two doors unlocked in case we had to climb out [GULP], and we were on our way!
We learned when we got there that service was ultimately canceled due to a pipe issue, but hung around to chill and catch up with some volunteers. And boy, were we blessed. Our spirits were lifted, and this is our victory picture. And Communion Service that night was amazing, by the way!! The enemy tried to keep us in the house, ya'll, but we fought back!
How many of you have been discouraged and felt defeated? No matter how big or small, Jesus will come to the rescue if you call on Him. My daughter recommended we park the car in the sun to de-freeze the mechanisms. It worked! When we returned, the locks, doors, window, and car key device were all working. We did a victory lap around the car after we took this photo, LOL! All it needed was some sun. That's how we are. When life and dealing with people leave us cold, yes, some sun would do our bodies good, but THE prescription is The SON—Jesus! He'll shine on your heart and make you function and love again.
I want to encourage you to soak in as much of The Son as you can on this last day of 2022 for direction, encouragement, and strength. We don't know what's ahead in 2023, but when we cling to Him, we'll be equipped for the journey. He loves us and promised to never leave us or abandon us. I believe that the best is yet to come, Kenya!! The devil doesn't mess with people who aren't a threat to his evil agenda. What you must remember is that you've already won! When you're running out of gas, cling to The Son, you WILL make it. Say it with me…"I WILL MAKE IT!!!"
"Remember, I commanded you to be strong and brave. Don't be afraid, because the Lord your God will be with you wherever you go." (Joshua 1:9)
Brave one, I also wanted to let you know that today is the last day to get the $97 Early Bird pricing on my virtual event, Your Destiny is Speaking™, so grab your seat today with this extended discounted link. After today, the investment goes up to $197. For more info, visit here.
Kenya, it has been an honor to serve you in 2022. Thank you for allowing me to grace your inbox.
Happy New Year!
Love,
Kenya