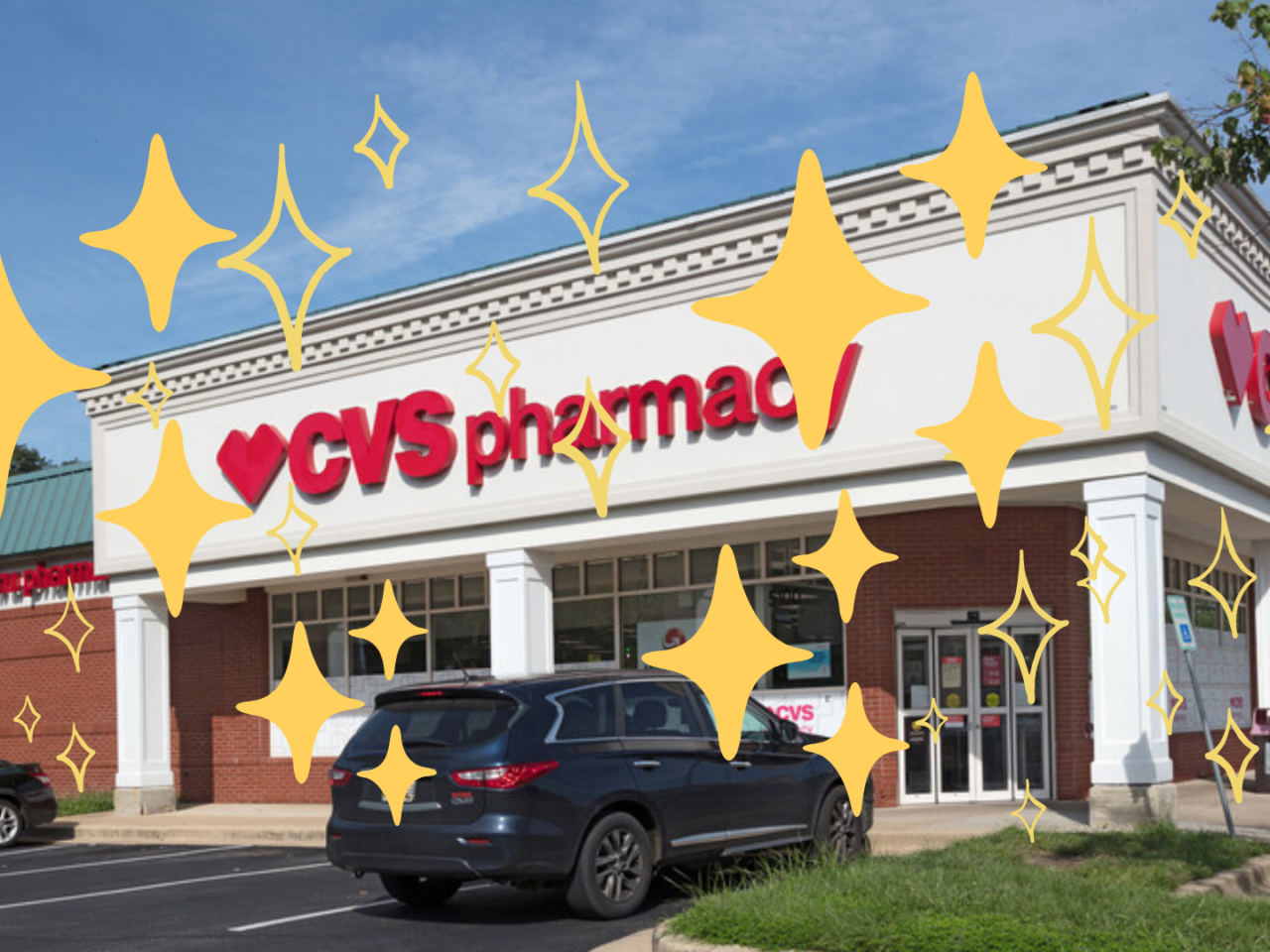 A few months ago, I was in prayer, and the Holy Spirit told me that today there would be a lady with a cane that I was to lay hands on and pray for. I thought to myself, "Did I say that?" "Were those my thoughts?" I had two stores to go to that day—Giant Food and CVS pharmacy. There were two women that I crossed paths with in Giant that had limps, but they didn't have a cane. I felt a little convicted but continued to shop, paid for my groceries, and left. I totally forgot about it until I was entering CVS, and there was a woman with a limp and a cane who walked in before me. I walked by her planning to circle around her at some point in the store. Then, I was like, "No, you're going to do this now." I turned around, and she was coming my way. I asked her if I could pray for her, and she paused and said, "Let me go and get my medicine first." So I went to grab my detergent and paid for it. After I was done, I went to the back where the pharmacy was and stood at a distance because I didn't want to seem like I was stalking her, haha. When she finished, I started to speak to her, and she said, "Let's go outside." Part of me thought she was trying to duck me, but then I thought she could have said no, so I felt it was going to happen.
I was outside waiting for her, and she came out. I told her my name and asked hers. She said, "It's funny that you asked if you could pray for me because this morning I said, 'Lord, please send someone to touch and heal me.'" We both cried. She told me the story of her injury. After she shared, I prayed and laid hands on her knee and back. We were in full-blown praise and worship service at the front entrance. She thanked me and prayed blessings upon my life. Then, we talked for about 20 more minutes. We marveled at God's timing. She told me that she woke up late and didn't go to church and streamed it instead. I told her I almost went to CVS first before the Giant and would have missed her.
God is truly amazing! So much of what we have experienced in life has prepared us for what we are called to do. Every one of those experiences has a purpose, and thinking through them will help you understand your calling, and live it out. In my group coaching program, A Purpose Revealed, this experience would be the answer to the question I ask my clients, "What experiences have you had that gave you an unusual sense of purpose?" God has called me to equip His people and help unlock the purpose He has put on the inside of them and help them to walk in it. Do you know what your calling is? If not, this is destiny because I can honestly say that I love doing this work!
My 30-Day Purpose Reveal Group Program is biblically-based and baked in prayer. It will help unlock your God-given purpose so that you can get clear right now. What God has called you to do is your sweet spot in life. It won't always be easy, but there is an endless energy source that comes straight from Him when you're doing it. Knowing your purpose is pure bliss—happiness! There is no competition when you're in your own unique lane that God has gifted you in. I want you to know and feel the excitement and satisfaction of fulfilling the distinct calling God has for your life. I want you to have peace in your heart, knowing you are exactly where you are supposed to be in life. And I want you to experience the tremendous joy of blessing others in your own way. It's a group coaching program designed for those who are struggling or stuck in life and you're ready for clear, no-fluff guidance, and expert coaching so that you get unstuck and position yourself to achieve your goals and generate more – more clarity, more income, more confidence, and more impact in the world. Private one-on-one sessions are available as well.
My former client Danielle said this…
"Prior to hiring Kenya, I was sort of struggling with identifying my true purpose. As a result of working with Kenya and her FD2D™ A Purpose Revealed program, I was able to make tangible goals and I was able to fully identify with my purpose and how to carry it out. She gave me great resources along the way and also my full "reveal" was provided to me with laid out steps to perform my gifts and talents in ways that can benefit me and also bring monetary gain to me…"
Are you in? Let's go! We meet virtually every week as a group for (4) Mondays beginning on Tuesday, July 5th (since Monday is a holiday) at 7 pm EDT and running through Monday, August 1st. Before the weekly sessions, we will have a one-on-one 30-minute conversation (our first call) to talk about your goals and identify the steps that will get you there. Every week, I'll send you the homework to complete before the group call, and then you're off to implement. Our last group call (August 1st) will be your purpose reveal. I'm even throwing in a bonus coaching call 30 days after the program to make sure you're on track!
"I'm reminded of Proverbs 3:5-6 which says, "Trust the Lord completely, and don't depend on your own knowledge. With every step you take, think about what he wants, and he will help you go the right way."
I can't wait to serve you and see how God is speaking to you. You can change the trajectory of your life and your children's lives when you know why you're here. Now that's legacy! I have 5 spots, so don't miss out. Simply reply to this email to be brave and finally step in!
Blessings,
Kenya