I pray you had a fantastic Mother's Day with your loved ones! I went to church and spent time with my mother, daughter, sisters, and some of my nieces. My heart is still full.
Shortly after I was obedient and sent my transparent email (where I told all of my business, haha) last month, the next day I received an unexpected international shout-out from a pastor that I admire. He was preaching on God's Plans to Give You Increase. He said the secret was being faithful. On the broadcast, the pastor called my name and said that he and his wife were looking at my website and were "very impressed." Then, the impossible happened!! He stopped everything to give me a plug and unmuted my mic to talk about my business and give my website. I was having an out-of-body experience because over a thousand were on, more than that would view it, and they have over half a million subscribers. He said I was faithful. You can see the sheer shock on my face, haha. Talk about enlarging your territory!!
See the moment in the stream below!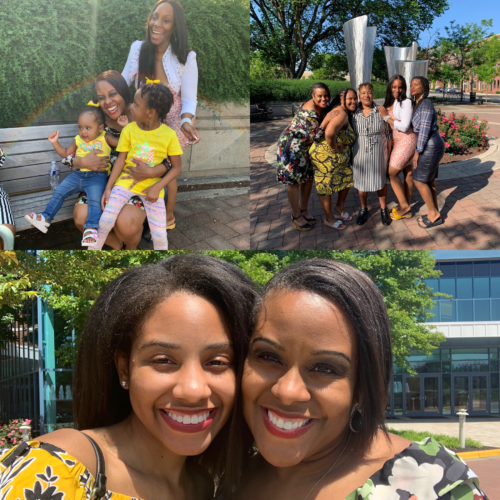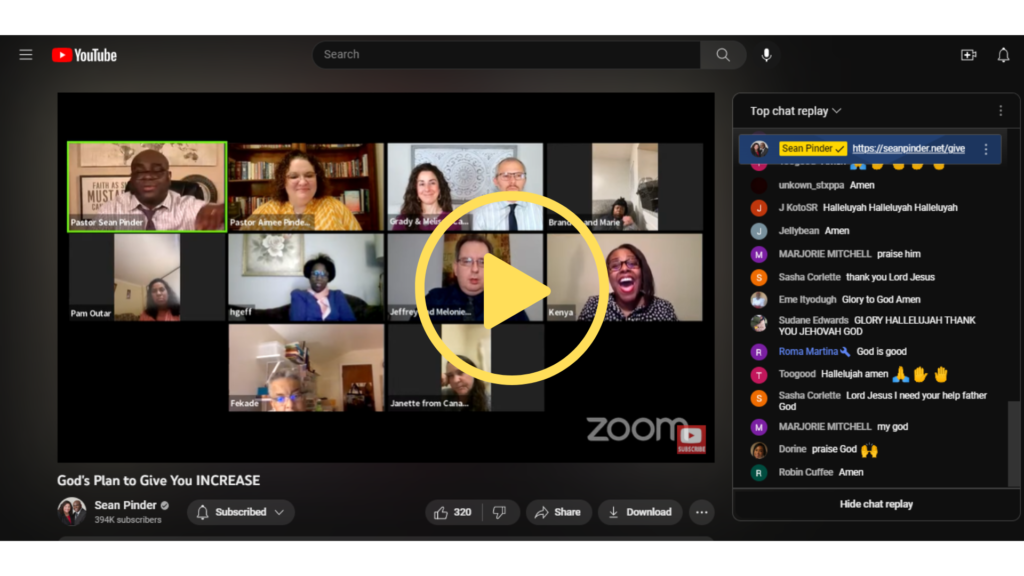 My international shout-out!
And as if an international shout-out wasn't enough, he pinned my website to the top of his social media platforms. [insert shocked emoji]
I'm so very grateful to them. Sean Pinder Ministries (SPM) is a healing ministry. I feel the Holy Spirit every time I'm on the broadcast. Pastor Sean and his wife, Pastor Aimee, are a gifted and anointed couple in ministry. They have seven beautiful children that "work hard" in the ministry as Pastor Sean would say. (That warms my heart because I'm the oldest of seven children.) If you're in the Dallas-Fort Worth area, check them out in person at Miracle Healing Center Church. They are having their church launch this Sunday! It's also being streamed.
Pastor Pinder was preaching from Mathew 25:14-30, The Parable of the Talents. It's the story of a master who left money to three of his servants to take care of things while he was away. When he returned, he asked what they did with the money he gave them. The first servant, who he had given five talents (bags of money), earned five more. The one he gave two talents, earned two more. The third servant, who was given one talent, was fearful, dug a hole, and hid the money in the ground.
The servants that doubled the money were praised. In verse 21, the master said, "'Well done, good and faithful servant; you have been faithful over a few things, I will make you ruler over many things. Enter into the joy of your lord.'" They were trusted and given greater things to care for! The servant who hid the money in the ground was scolded. In verse 26, he was called "wicked" and "lazy." The master took the money from him and gave it to the servant who had ten.
Ouch! It's a sobering lesson. It begs the question, "What are you doing with what God gave you?" Are you doubling it or burying it? Are you being faithful (loyal, constant, true, devoted, unwavering, dedicated, committed, trustworthy, reliable, and obedient) in what He has given you? Pastor Pinder started his international ministry on his cell phone by doing sermon videos. "This is why some people will never get a harvest, Kenya, because they refuse to start," he said.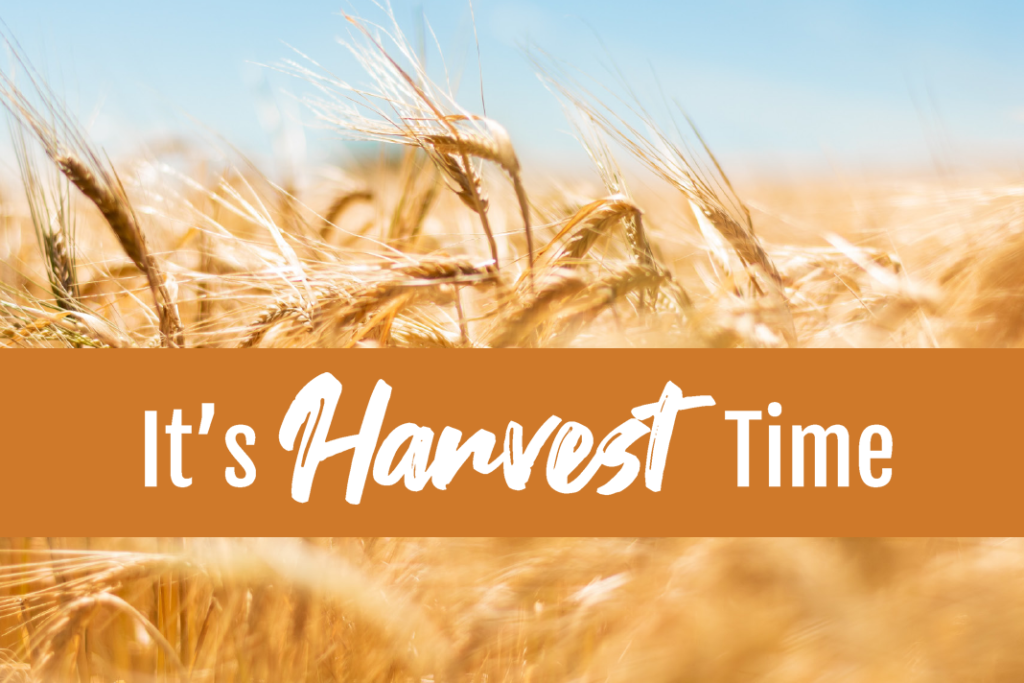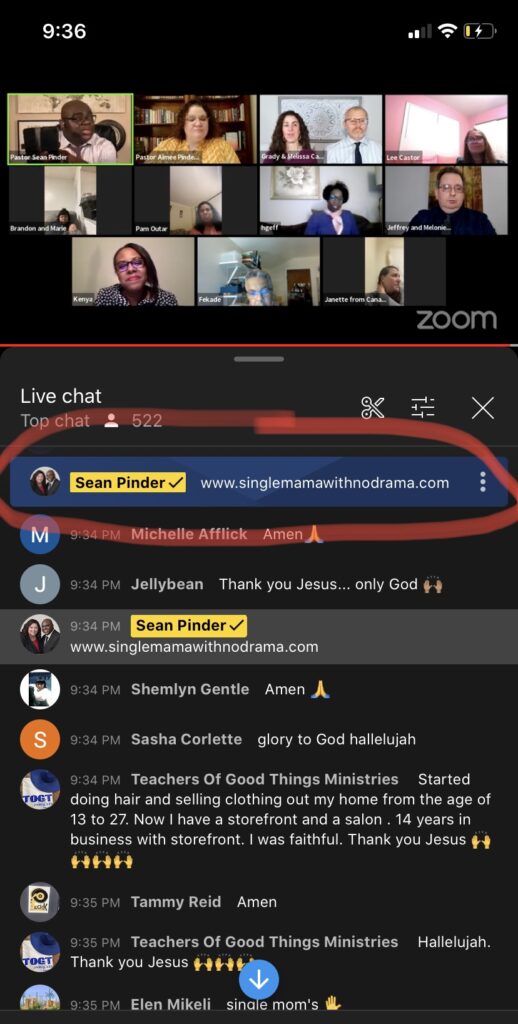 Pastor Sean pinned my site!
If you want to start, let me help you. There's no greater time than now to put a seed in the ground. There can be no harvest without a seed. Harvest time could be right around the corner, but you'll never know unless you start. Whether you've buried your talent; don't know where to start or abandoned your talent; don't know what God has given you; feel unfulfilled or like something is missing; don't know what you want out of life; or you can't quite put it into words but know something must change because things can't stay the same, I'd be happy to have a free 30-minute discovery session with you. It's a session where we talk about your dreams and goals and the challenges that may be threatening them. You can apply for that free session here.
As I said during my international plug, I'm also a speaker, and I help women eliminate drama and distractions to get them on the road to their destiny. If you need a speaker for your event, hit me up! I'd be happy to speak with you about your event needs.
Let's get started! I look forward to serving you!
xoxo
Kenya