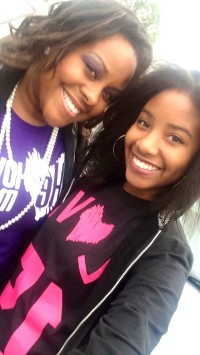 My daughter Sydney and I in our "He Loves Me" Conference tees
I just got back from an AH-MAZING women's conference at my church. I'm sure you've heard that before but no, you have to believe me when I say it was not your average conference. For starters the theme was, "He Loves Me: Restoration". If I'm honest with you, I'm still in a daze from the sheer power of it all. From life-changing restoration sessions, hand clapping-foot stomping gospel singers to and all men, "Real Talk" panel, the information was limitless.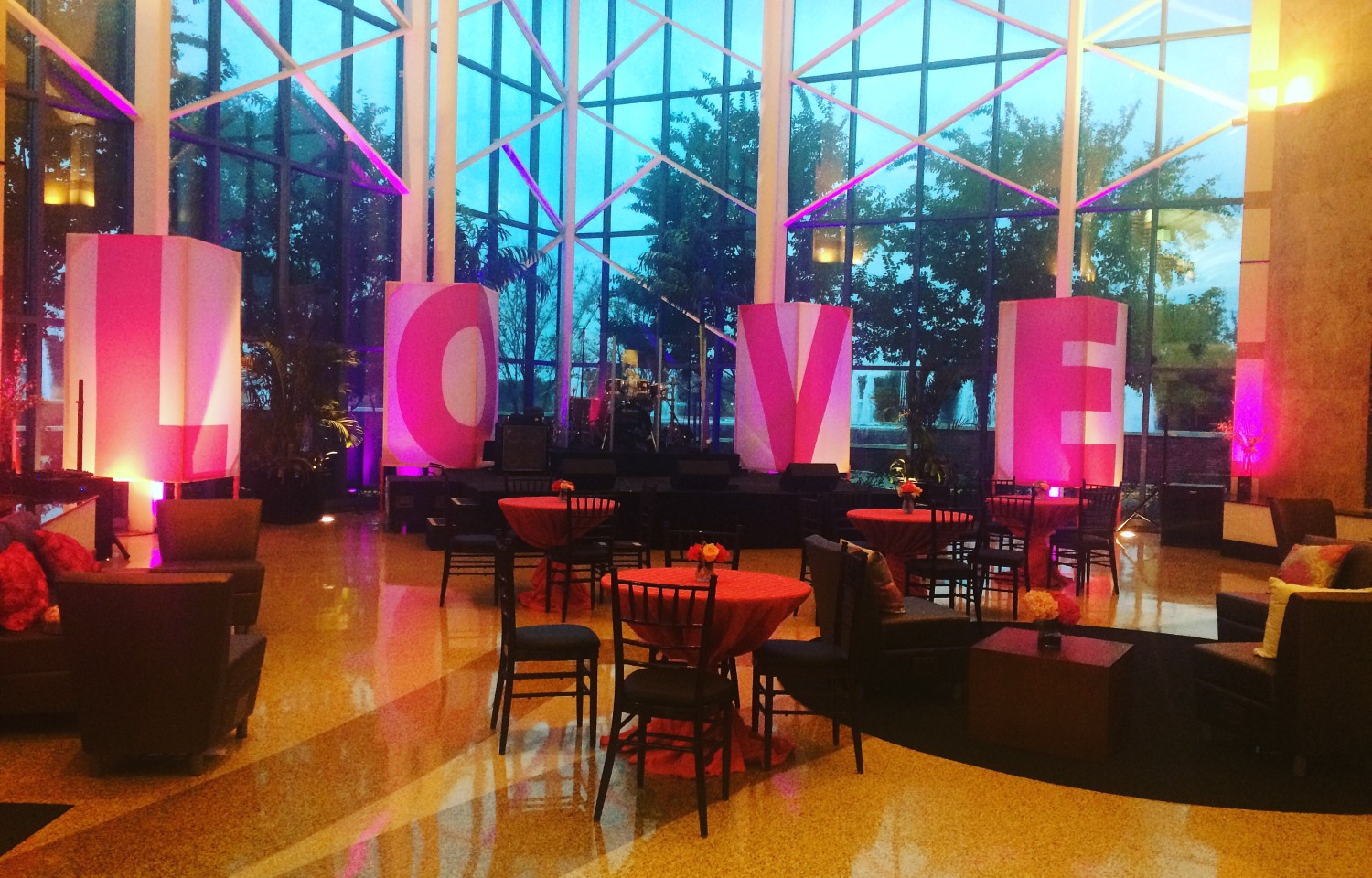 God Is In The Restoration Business
Can I share some of what I learned? Thank you, don't mind if I do 😉
There was a restoration room where a special group of women were restoring damaged furniture and decor. The jaw dropping aha moment? When you're restoring items, there is a special process that takes place. First you have to make sure it's cleaned thoroughly—inside and out. And when painting, you have to make sure that one layer is dry before you place the other paint layer on (I'm going somewhere).
And in a Japanese restoration process, called "Kintsugi" or "Kintsukuroi", gold is used in the cracks to repair the piece. This is the practice of mending broken pottery or ceramics with gold-filled resin. It's more valuable with the damage that illuminates in the cracks (get it?). They aren't trashed when broken, but saved because they are more precious because of the flaws (that's a shouting moment right there!). This can be compared to the way that God makes us into new creations after he heals our brokenness. He is a God of repair, restoration and redemption. He doesn't care about our scars. He heals, illuminates and uses our scars all for His glory! Whohoo!!!
Powerful speaker Dr. DeDee Freeman delivered the marvelous news that, "It's a fixed fight, all you have to do is show up!" OMG! Did she just say that?!? Her husband and pastor had fallen ill and it did not look like he was going to make it. Long story short, weeks later through her crazy faith, prayer and praise, God did the unbelievable and he is alive! Even the doctors are calling it a miracle!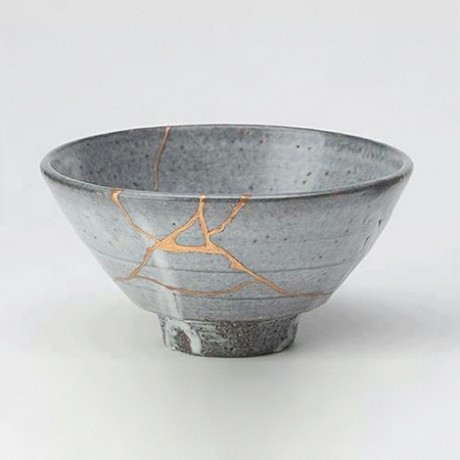 Tea bowl repaired with the kintsugi method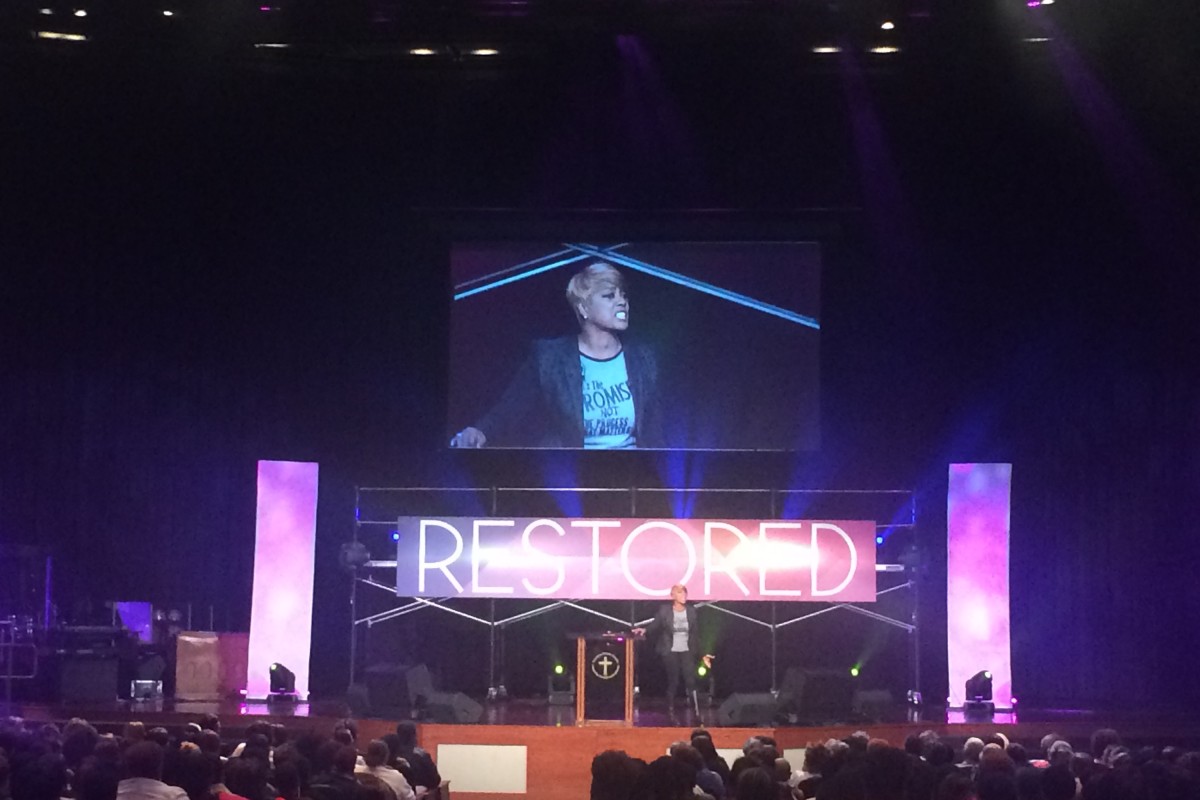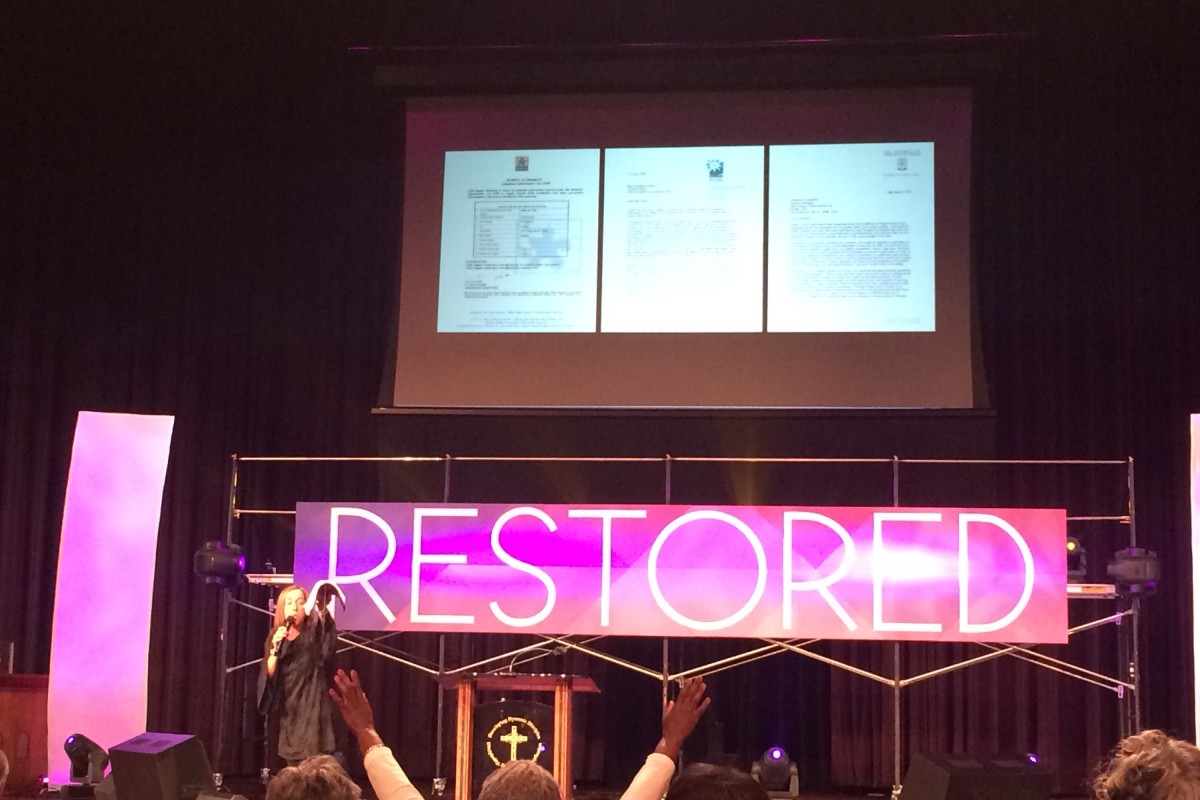 What are you believing God can restore? Is it your child? Your finances? Your health? Your purity? Your lost years? Your marriage? A relationship? A family member? Or maybe it's your faith. Whatever it is, He can do it! But you can't show up complaining, already defeated and moping around. Get up and show up with increased faith, obedience, prayer, praise and gratefulness. Knowing that the victory is already yours! Are we really believing what we read in the bible when it says that with faith as small as a mustard seed, we can move mountains? Are we really believing that God can turn it around? He's looking for believers with crazy faith! But most importantly He's looking for us to show up and fight the right way. Not with fists, curse words, and playing "get back"—but with prayer.
Dr. DeeDee Freeman walked up in that hospital with her husband's shaving kit and shaved him with the belief that, "…today could be the day that he walks out of herel!!!" (WHOA.)
What in your life needs restoring? What do you need to show up for? I can say that God has truly restored some things in my life, such as ungodly soul ties, and I want to shout it from the rooftops!!!
Maybe you're like my client Mia. Her dream of going back to school has been dusted off and restored. She started this fall! And I believe that's just scratching the surface of what God wants to do in her life.
We have moved into a new season—fall. The leaves are changing and you are too. You feel a tug that you are called to something greater. And on your path to restoration, there are some goals that need to be met, some behaviors and friends that need to change, businesses that need to be birthed. Let's have a conversation about it.